---
You're Permanently Damaging Your Gear!
Blowing up your camping gear with your breathe causes humidity to build up inside your inflatable mattress & pillows every time you use them.
Built-up humidity can cause mold or ice to form during colder temperatures, alongside other unpleasant smells.
Inflate Anything In Seconds
The Simple Breath takes the hassle out of inflating and deflating mattresses, pillows, or any other inflatable. With the ability to pump up your inflatable in seconds, the fun can begin right away!
Fills Full Sized Air Mattresses in Under A Minute!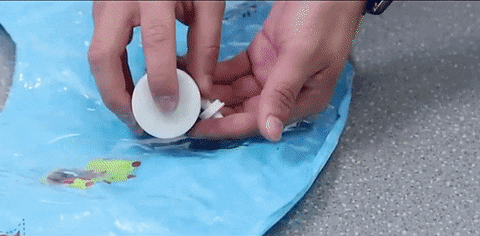 Ultra-Light and Fits Inside Your Pocket
The Simple Breath only weighs 2.9 ounces(85 grams), which is less than a deck of cards.
Being so light and portable makes The Simple Breath the ultimate camping essential.
Universal Valve Types

The Simple Breath comes with 4 nozzles which function with any valve type on the market.
We've yet to find a valve that's incompatible.
Long-Lasting and Rechargeable
Don't worry about running out of juice, you can fill more than 10 full sized air mattresses within a single charge. The Simple Breath also comes with a charging cable.
Brighten The Night

You don't have to cook in the dark or fumble around in your bag looking for things in pitch black. The Simple Breath has a built-in 10+ Hour LED light. Brighten your campsite with a click of a button.
If you're not satisfied with The Simple Breath, tear up the invoice - you won't owe us a cent.
We offer a Customer Satisfaction Guarantee on all of our orders, if you're not completely satisfied with your purchase, email us at thebrightoutdoors@gmail.com for a refund.
Normally shipping times are very quick.
Unfortuantely, due to COVID-19 related supply chain delays, delivery takes a few days longer than normal (about 5-10 business days)
But we GUARANTEE you'll recieve a top-quality product!
Shipping To USA: 5-10 Business Days
We have 24/7 email support to answer any questions or concerns you may have!
help@thebrightoutdoors.com