You're Hurting Your Dog By Clipping Their Nails!
If your dog is terrified of nail trimming, then we've got you covered. No more worries about over cutting, nasty pains or bleeding. Precisely trim their nails round and smooth. The SafePaw provides a do-it-yourself option that not only saves you money on trips to the groomer or vet, but is also safer for your dog. Leave your dog's paws soft and your home safe from scratches.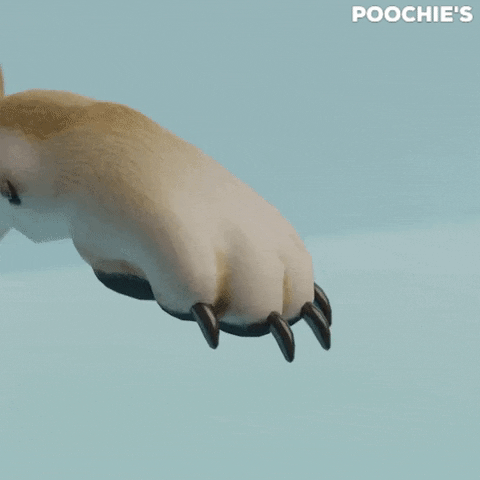 Low Vibration = Silent Trimming
The SafePaw is equipped with a mute brass shaft and unique mute technology that's still powerful enough to gently remove thin layers of the nail. Sensitive dogs will not get scared any longer, making your nail trimming work hassle-free!
Suitable For Dogs Of All Sizes
The SafePaw comes with three size openings to suit different sized nails. Choose a suitable one according to the size and characteristics of your dog's nail.
Rechargeable & Portable

No need to buy batteries or get a replacement! The SafePaw comes with a USB port and cable, as well as a user's manual. It can operate up to 2 hours once fully charged.
If you're not satisfied with The SafePaw, tear up the invoice - you won't owe us a cent.
We offer a Customer Satisfaction Guarantee on all of our orders, if you're not completely satisfied with your purchase, email us at help@getpoochies.com for a refund.
Normally shipping times are very quick.
Unfortuantely, due to COVID-19 related supply chain delays, delivery takes a few days longer than normal (about 5-10 business days)
But we GUARANTEE you'll recieve a top-quality product!
Shipping To USA: 5-10 Business Days
We have 24/7 email support to answer any questions or concerns you may have!
help@thebrightoutdoors.com